Religious ID on passports has proven useful to asylum seekers. But expansion targeting Ahmadis threatens Christians' employment prospects.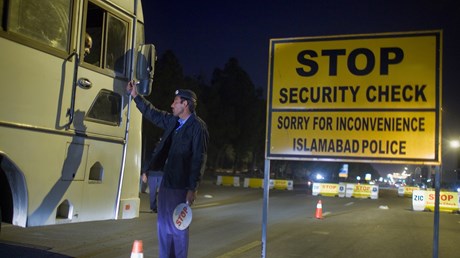 Pakistan's citizens must now declare their religion when applying for identity documents, or if they want to work in government or register to vote, Islamabad's High Court ruled this month.
Applicants who disguise their true religion defy the constitution and betray the state, the judge stated. Their true religion must now also be visible on birth certificates, ID cards, voters' lists, and passports.
Those who apply for a job in the judiciary, armed forces, civil services, and other government jobs also need to submit an affidavit declaring the Khatm-i-Naboowat (that Muhammad was the final prophet), stated Justice Shaukat Aziz Siddiqui in his ruling, as reported by Pakistani newspaper Dawn.
Human Rights Watch's Saroop Ijaz said the judgement "would enable and incite violence," in particularly directed at the Ahmadi community, Reuters reported.
"All [the judge's] specific instructions are about ensuring and finding out who is an Ahmadi," human rights lawyer Jibran Nasir told Reuters. He said the order would provide the government with lists of who belonged to which religious minority.
Pakistani passports already show the holder's religious belief. A local source told World Watch Monitor (WWM) that minority groups, such as Christians and Ahmadis, did not object against this because it has benefited them in, for example, applying for asylum elsewhere.
A previous move by the government in 1992 to try to add citizens' religious belief to their ID cards, however, was met with protests by Christians, who said they would face economic and social exclusion. The idea was then shelved.
Christians and Ahmadis are two of a number of minority groups in the Islamic Republic of …

News and Reporting

<!-comments-button-->